I've lived in LA all my life, born and raised. As I have been following some amazing travelpreneurs I've noticed many going to Bali, the Maldives, wonderful and amazing places throughout Europe, and then I realized, with all the gorgeous places here in Los Angeles why isn't there more video content around it.

So I packed my camera bag, grabbed my tripod and headed straight to downtown LA. And the experience is one I think worthy of sharing with you with hopes that it will spark something within you to come out and check out all the gorgeous architecture in the area, maybe walk into a museum of art or two, or at the very least find some spots to take pictures for your Instagram feed.

whether you're from here or not you're most likely familiar with the fact that LA is really spread out and quite a big city. Public transportation here, is, "eh" at best, But if you can get up early enough and get yourself to the Art area of Downtown LA all of downtown can pretty much be yours.

And when I say, "Yours" I mean there will be almost no cars and no people so you can really take some amazing photos with all of LA as your backdrop and capture the buildings and yourself with them in ways you wouldn't be able to mid-day.

As I make a series of travel videos of things to do in and around LA so to help give you ideas of how you may want to plan your trip here, I thought, Because LA has produced some the world's most talented Artist of all walks of life, heading to The Broad Museum and enjoying a walk and photo op around the Disney concert hall, undoubtedly one of the world's most iconic architectural structures, would be a place definitely on your list to see.

Of course, there are so many amazing events that happen within the Disney Concert Hall, but this post isn't about that.
It's easy to get a great shot of yourself from pretty much any angle of this building but if you're willing to venture out a little. You'll find some little-hidden gems.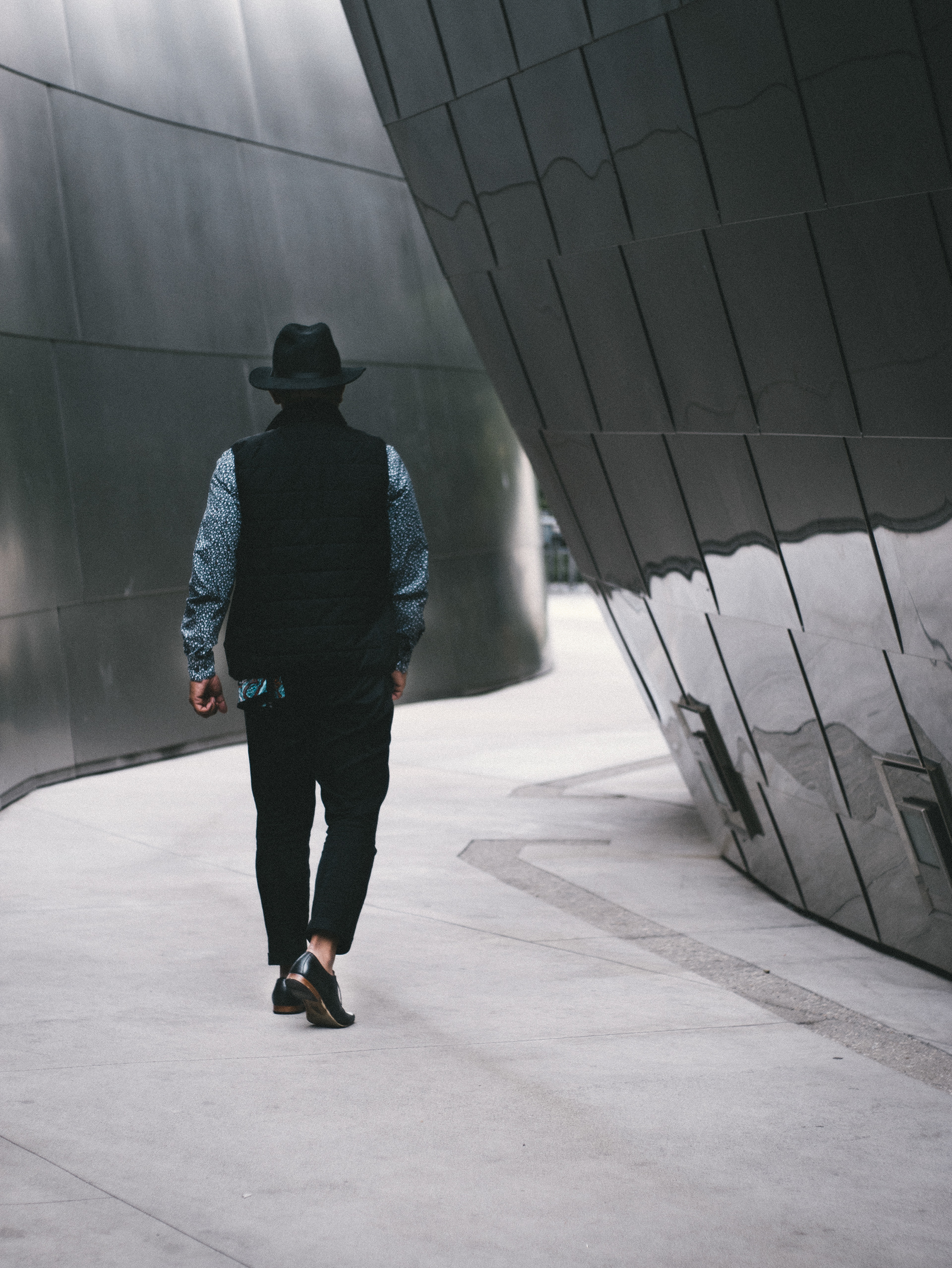 There is a little walkway up past a set of stairs where your first photo opportunity should be, It's kind of a 'one-person' at a time situation and probably my favorite location there. Once you get your great shots from there, head back some more and you'll find this amazing large rose water fountain and a bunch of beautiful little flowers surrounding it. The views of downtown are quite different and it's a great place to just sit and chat with your friends for awhile.
Bathroom breaks aren't the easiest to find there, trust me I've looked. But if you head back toward the stairs, you'll see some glass doors on your left, If you ask nicely enough someone will let you in. Take advantage of this you'll want to make more room for more coffee.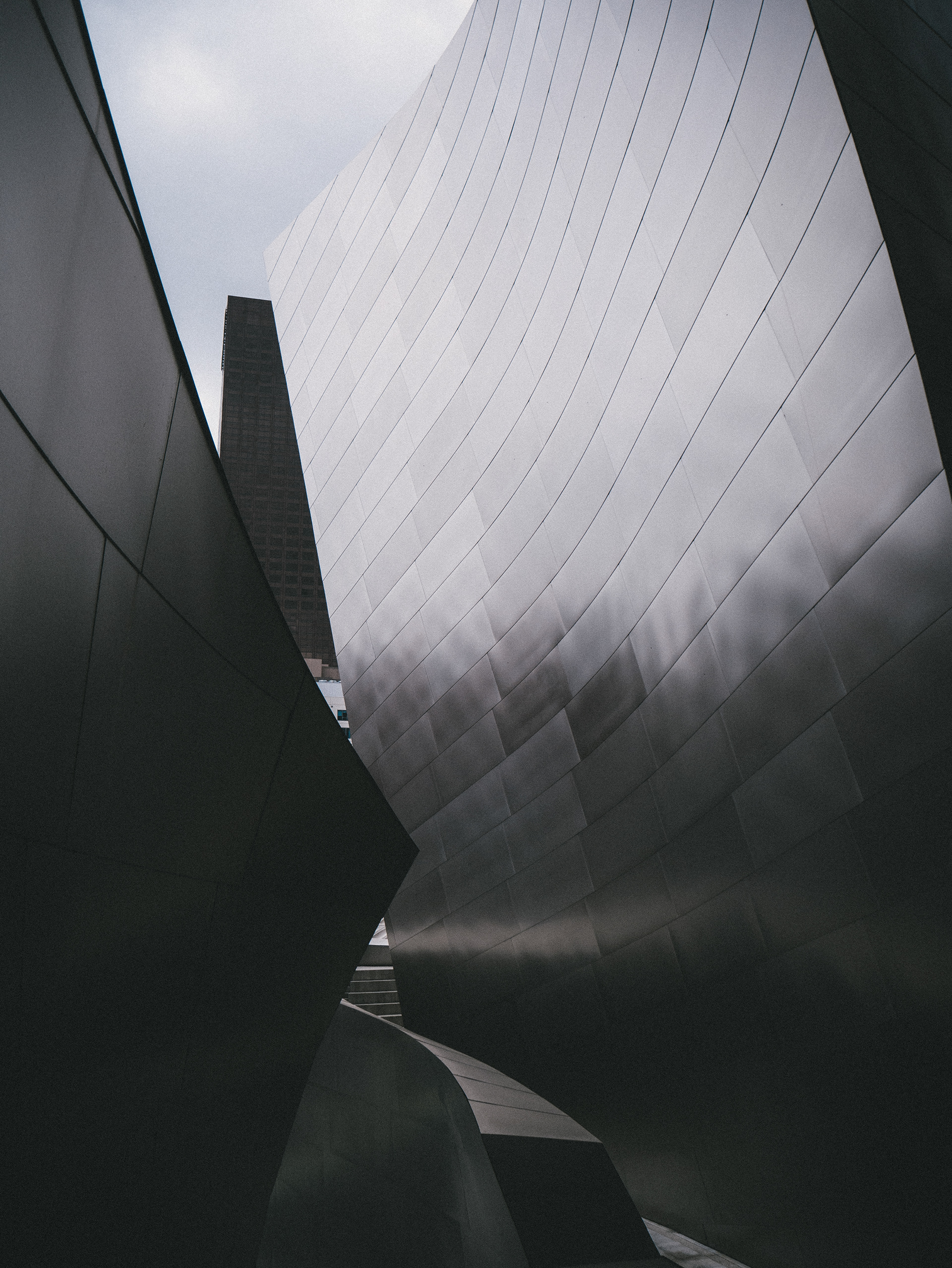 Once back outside look towards the middle of the concert hall to find a staircase. It'll take you up a set of stairs as curvy as the building itself and you can get yourself to just about the very top. It's totally open and will give you yet again some great views of downtown LA. When I went, there were already a few folks taking pictures, some striking Yoga poses and even some filming going on, so you know you're in the right spot when you see people as awesome as you.
What I recommend you do is make sure you get there before 8 am. Before the Broad Museum line starts to build and the people waiting there start to wander around to take some photos. Believe me, once they find the spots you're going to, you will have to wait and who wants to do that?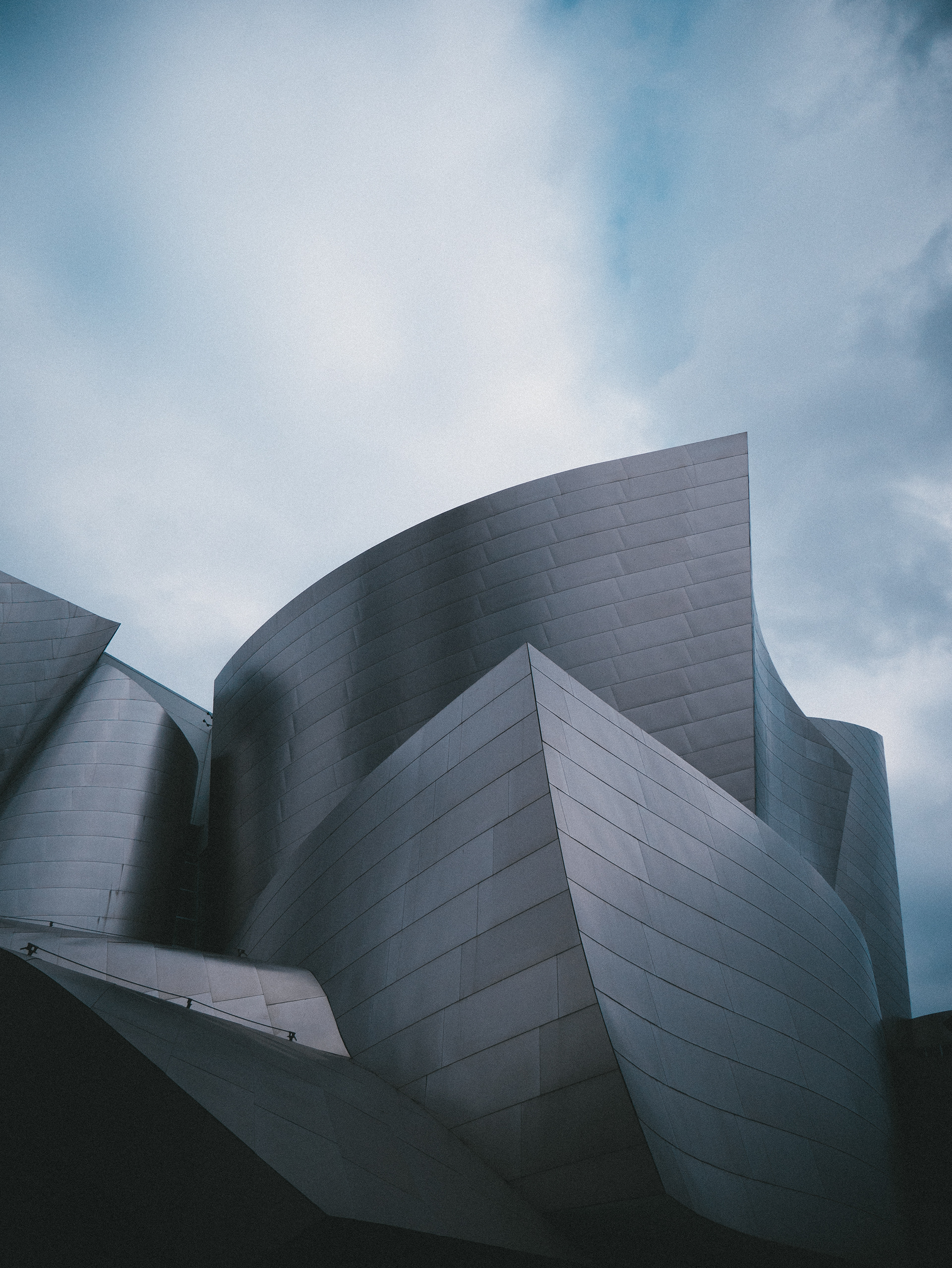 After you snag some great shots you might want to head over to the Broad Museum if you haven't already been. I recommend you call ahead of time and schedule yourself for a spot this way you won't have to wait in a long line, rather just show up at the time you're scheduled for and pretty much walk right in. It will feel great!

https://thebroad.org
213.232.6200