Business website for Client work and Freelance editing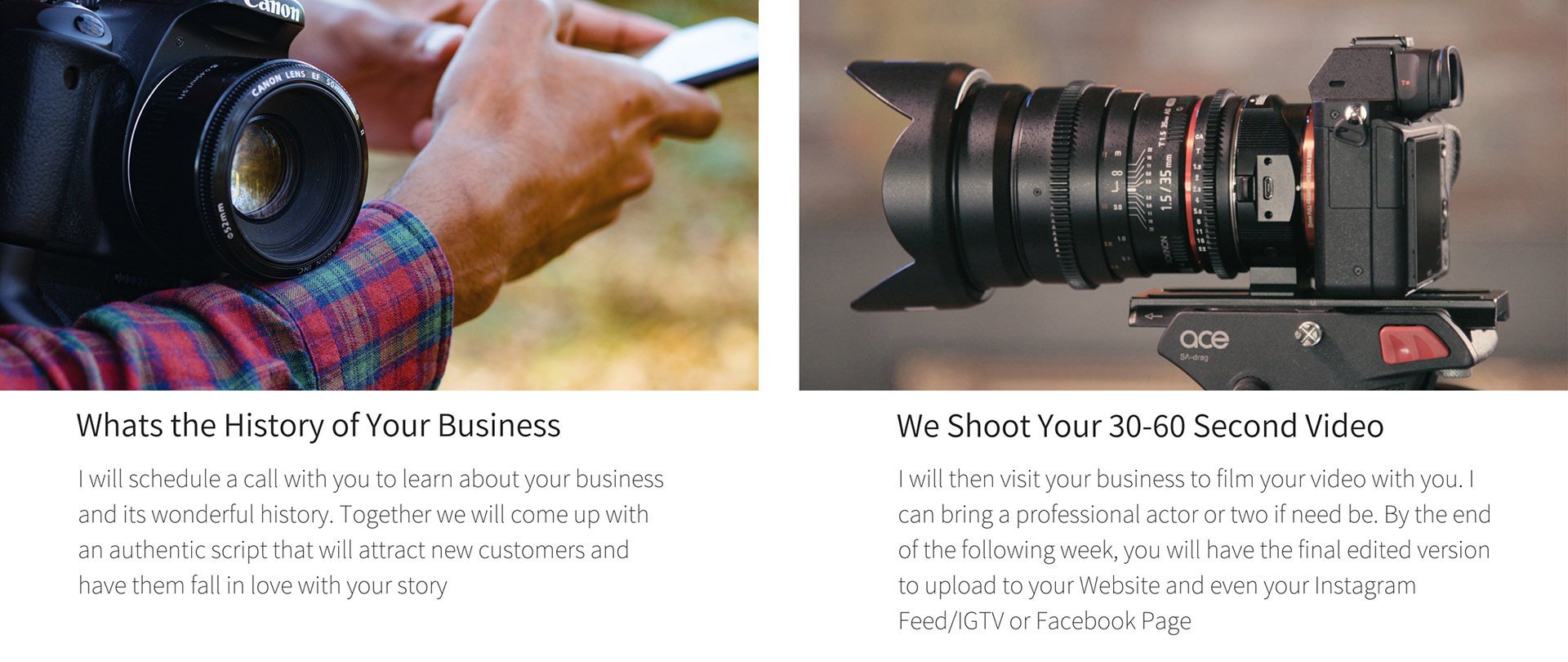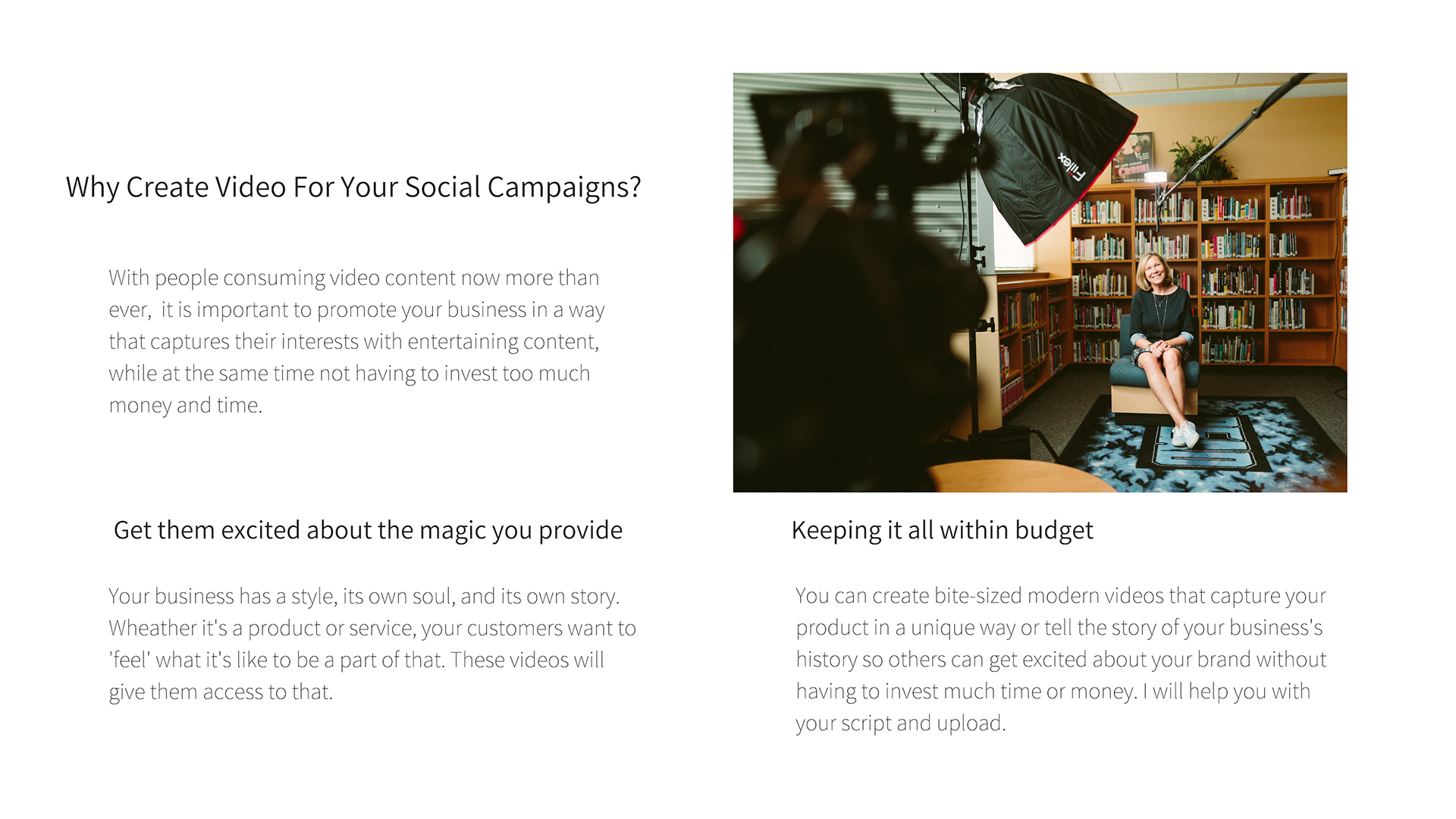 As a creator, I seek to own creative excellence at every touch-point. I'm a passionate student of lifestyle imagery, users, consumers, trends, competitors, and culture. Through listening, learning and mining insights, I fight for work that directs my client's brand into amazing places.
I'm a firm believer that simple is hard. And that video and photography is truly about joy with others and making people's lives better.
I'm active across collaborations; startups, freelance, special projects, personal projects and I've recently started a YouTube channel.
You can get in touch at: 
626.667.4273
Ready to create a professional video ad and reach new customers?